I've been meaning to create something free for you to enjoy for a while now. Insecurity got the better of me lately. It's interesting how that works and it got me thinking (and perhaps even painting).
The more I allowed myself to give in to insecurity, the worse it actually got. First I thought, 'well, maybe postpone my new course for a bit, work on it a little more'. Then I started deleting files. Then I got stressed out even thinking about doing a casual free video. And then…well, just nothing then I guess. 
If everything fails, my reaction is to throw myself in at the deep end. Not always smart, but what are you gonna do right? I figured if I wasn't gonna make videos where every move is right up my comfort zone, I might as well make a video about being uncomfortable with an unfamiliar medium. Like oils. So here you go. This isn't a very instructional video, I ramble a lot and sound like a bad dear-diary-podcast but I hope you get something out of it nonetheless.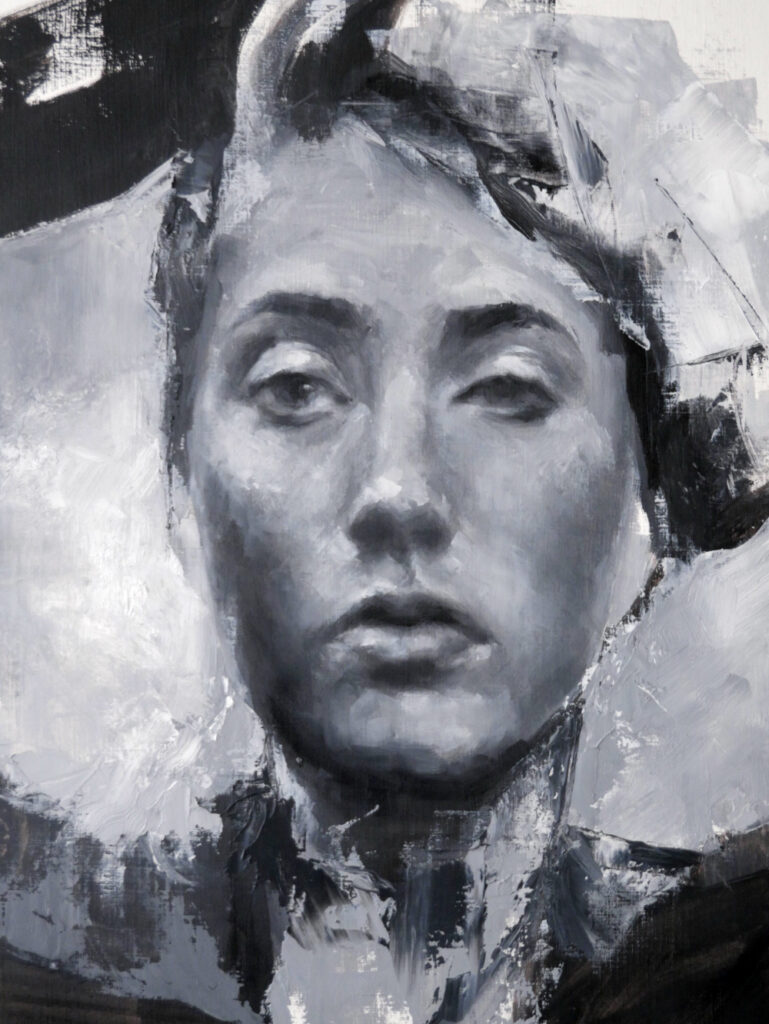 So, long story short, here's what you need:
A substrate suitable for oil paint. I'm using oil paint paper because it's cheap and great to practice on.
(Water-soluble) oil paint in Titanium White and Ivory Black. Or some other black, brown or really, whatever color you want.
A couple of brushes. I use one of those cheaper student-grade sets from my art supplier. They have a few sizes in one tube.
A rag/cloth. And some paper towel.
A cup of water if you're using water-soluble paint.
The reference photo in B/W can be downloaded at the bottom of this page. You can also download the original version here.
I hope you enjoy this demo somewhat. Please do let me know if you have any questions, comments or even ideas for things you want to see in future videos. You can contact me through Facebook. You can post your work or any questions in my Facebook Art Group.