You've purchased your first course or workshop (welcome!) and are ready to get started. But where do you go to find your purchases? This article explains it all!
To access your purchases, you need to be logged in. Do you know how to log in? Great, let's read on! If you don't know how to log in, please read this article about logging into your account first. It opens in a new window, so when you're done, you can close the window and come back here.
You can access your account and your purchases, by going to the top menu, and clicking on "My Account & Courses". Here's an image of how that looks on my desktop.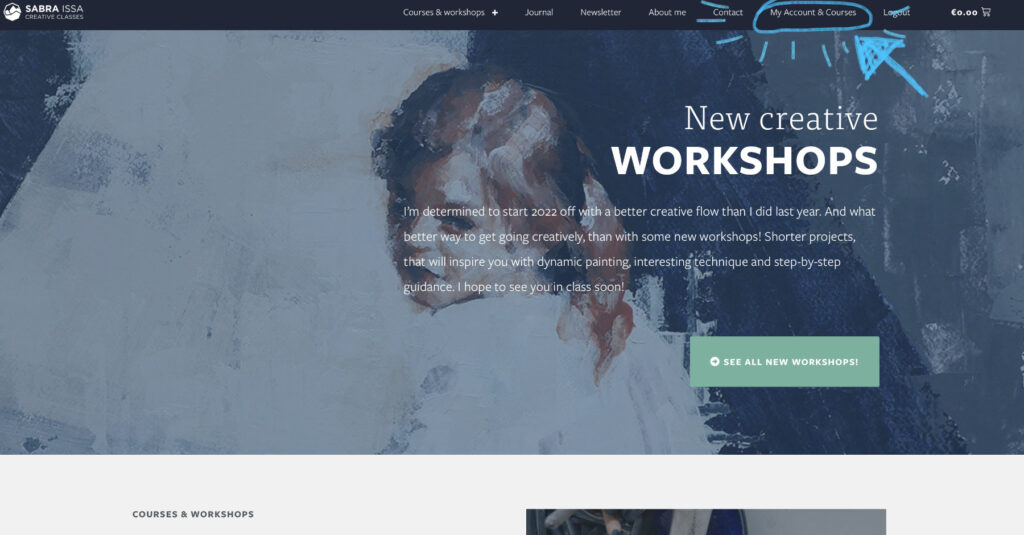 If you are viewing the website on a mobile device, please open the mobile menu (the "hamburger" icon) and click on "My Account & Courses".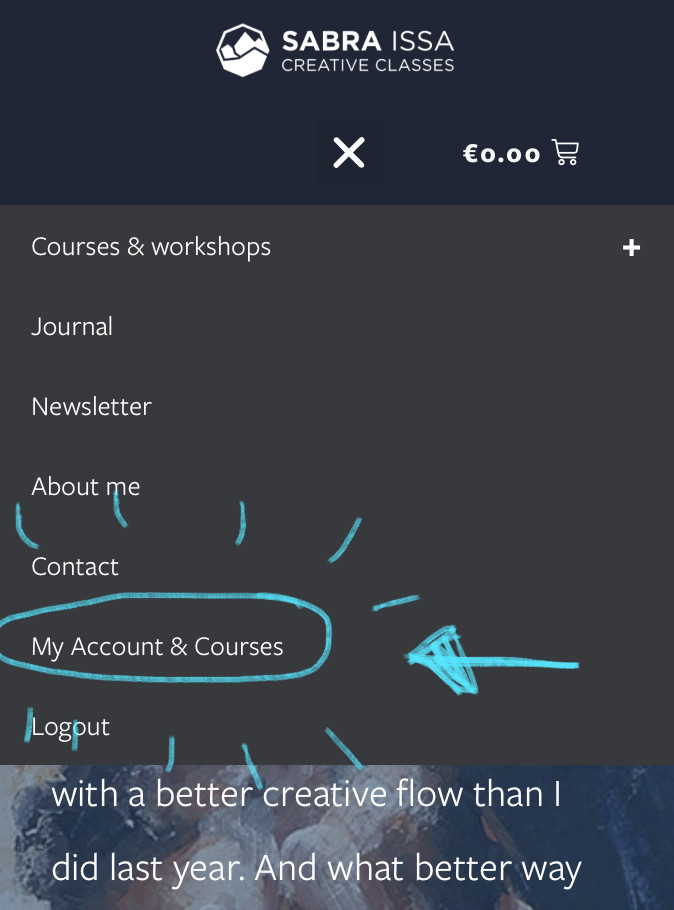 On the page "My Account & Courses"
The page "My Account & Courses" contains all the information about your purchases, your data and your courses. Under the heading "Your Courses" you can see all the courses and workshops that you've enrolled in. When you click on any of them, it will take you to that course. Here is an image of that page, I've highlighted the header "Your Courses".