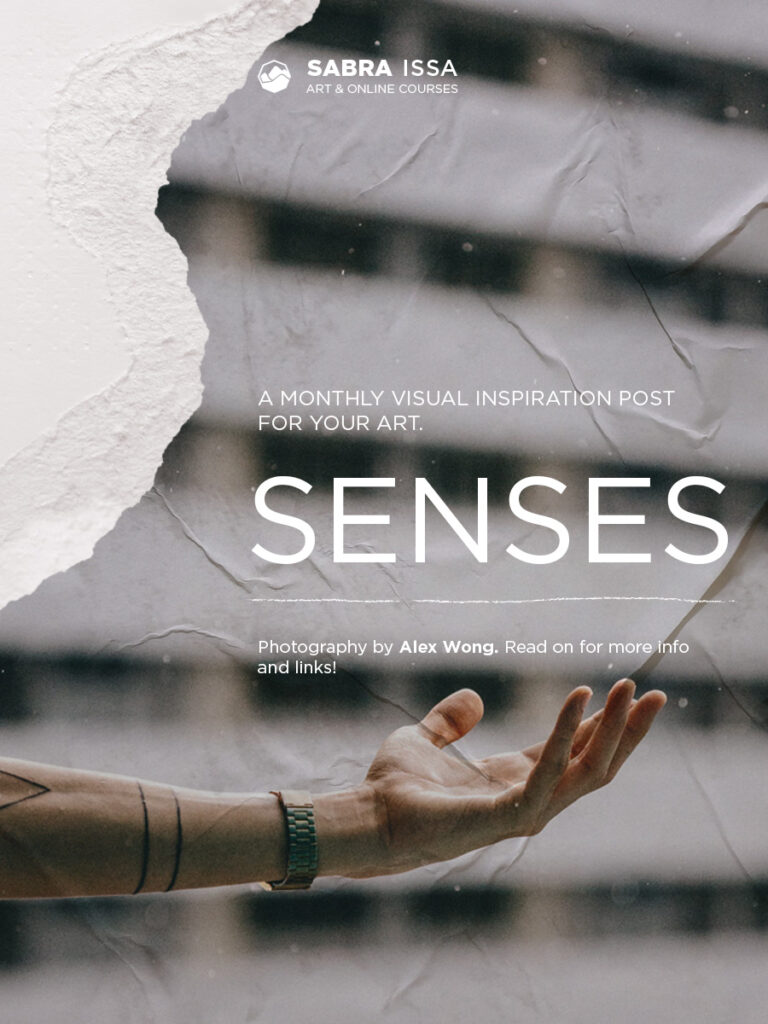 Every first Friday of the month I post a royalty-free photo and a word that I feel suits it. Perhaps it will inspire you to think, draw, paint or even just enjoy it. 
Try not to feel pressured or intimidated. Art is about you, what you want to create or accomplish. Even when you have big goals for your art, starting with small steps is crucial. 
When drawing hands, keep in mind that they are a very complex collection of shapes. As opposed to facial features, finger can move and bend in many ways, making the shape of a hand very unpredictable. Try to see how key points (tips, knuckles) are aligned relative to each other. Draw (imaginary) lines. And don't forget that without messing up, we don't learn anything new!
If you'd like to learn how to paint hands, check out my course Mixed Emotions.
Join me and share your work
If you'd like to stay up-to-date about more of these posts and other news, you can join my art community easily by email or social media. In the Facebook group you can also post your work and ask questions!