A workshop on composition and figure painting
In this workshop you'll receive...
Sabra's class was definitely one of my favorite. Her unique style and approach inspire you to try new directions in a fearless way. Every step of the demo was very clearly explained and helpful in achieving a beautiful result.
There is something special about Sabra. Her artistry is rich and deep and haunting. Her teaching is centered and thorough and her presentation quite calming. There is simply no one quite like her out there. It is a pleasure to study with her.
Love Sabra's classes. The right amount of information so that you learn and yet have room for your own style. She is so thoughtful and generous!
Sabra has such style, in her art and her demeanor! She offers thoughtful instruction, with details and depth. Highly recommend!
Sabra walks you through every step of the painting from colour mixing to end. Very informative. Recommend her class highly.
Sabra's art is masterful, her teaching style smooth. She goes at an easy pace, explains thoroughly, while expanding your confidence and skills. She creates magic! Thank you, Sabra!
Capturing movement and direction in a still image; that's the focus of this workshop in which composition and figure painting come together.
The beautiful reference photo makes you wonder, where is she going? She could be turning towards you as you call her, or away from you on her way to somewhere.
I love using techniques to add those unique elements that make a painting my own. Texture, focus and lost edges help us define that feeling of wonder. I hope you enjoy this project as much as I did!
Please note; unfortunately there is 2 minutes of footage missing at the beginning of part five. In my art bubble I just forgot to turn on the camera! Good thing it was only a few little changes that I made during that time. Because you are used to the quality I maintain here, I need to mention that. I've therefore made part 5 available as a sample lesson, so you can see for yourself if the workshop is worth your money.
Much love,
Sabra
What will I take from this class?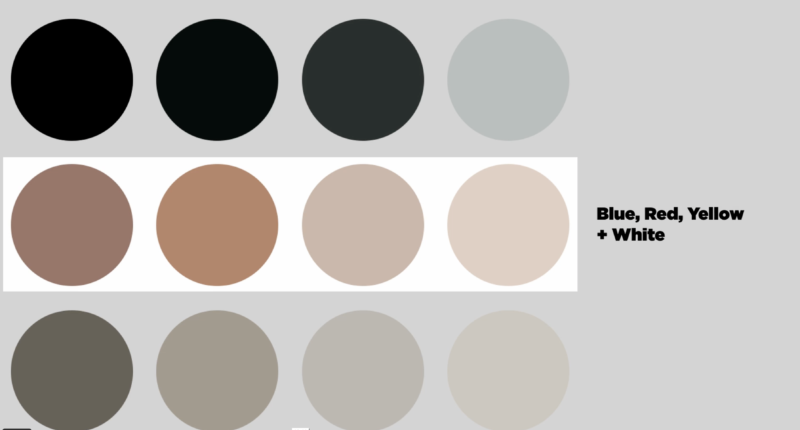 1. Materials & mixing
I will show you my palette, materials and how to mix the custom colours. There are alternatives for when you don't want to mix!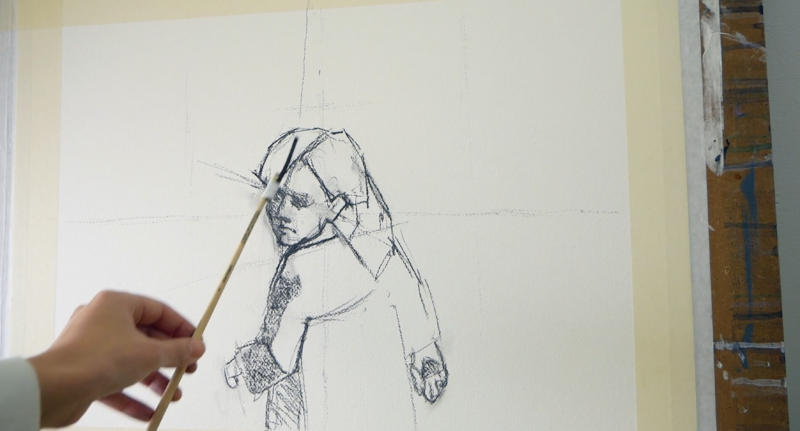 2. Sketching
Because of the strong composition, we'll use a loose grid to start our sketch. You can use the drawing guide if you prefer that.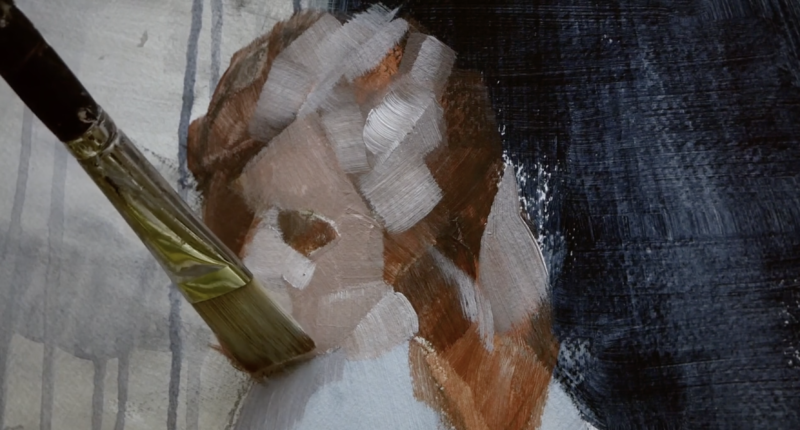 3. Basic shapes
Using mainly our bigger brush, we'll block in the basic shapes of the image. We start with the background and then move on to the figure.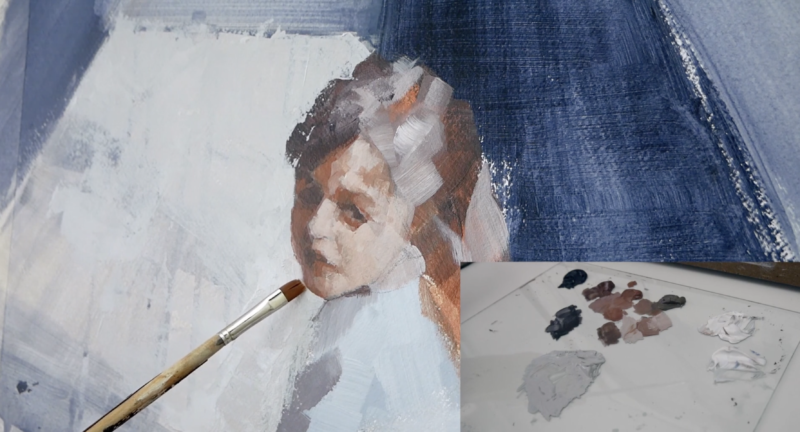 4. Color
In this part we're really going to focus on the face; it's shapes, colours and values. We'll also work with the palette knife in the background.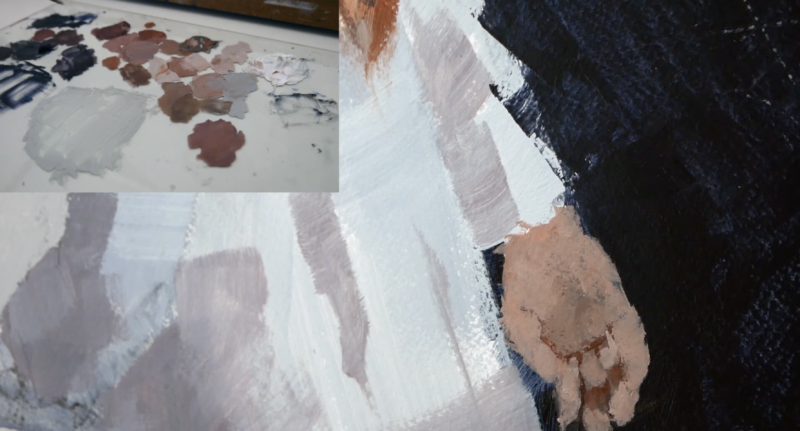 5. Details
We continue with the details in the face.  We'll also start adding much more depth to the hair and her hand.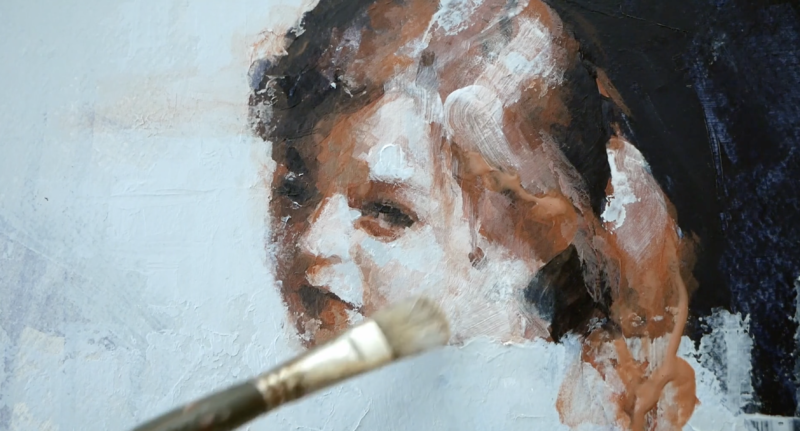 6. Finishing touches
My favourite part is adding those elements that make your hard work stand out as a unique piece. I hope you enjoy this project!
A workshop on composition and figure painting
Prices are in Euro's but during checkout you will be able to pay in your own currency. Use the converter below to get an estimation.
Frequently asked questions
I live in the Netherland so all my class prices are shown in Euros (€). When you check out, your payment will automatically be converted to your own currency at the current exchange rate. No extra costs are involved and you don't have to do anything! If you want to check what this course will cost in your own currency, you can get a good estimate with the converter below.