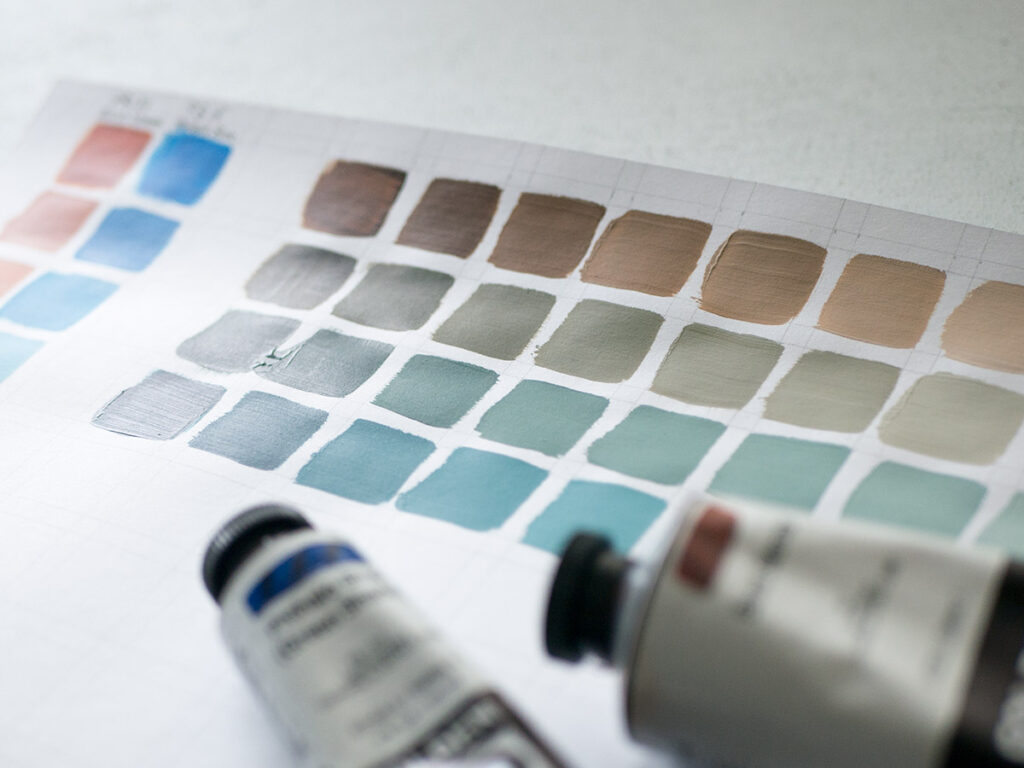 In this edition of Mixing Meditations, I'm going to show you how you can get the most out of a two-color palette and white. Today we'll be using:
Burnt Sienna (I'm using Amsterdam Acrylic PR101)
Phthalo Blue, green shade (I'm using Amsterdam Acrylic PB15)
Titanium White
Working with a limited palette is a great way to get started with color, without being overwhelmed by too many options. As an intermediate artist, you'll find it a nice challenge to stretch a limited palette to it's maximum possibilities. Here are a few tips to get you started: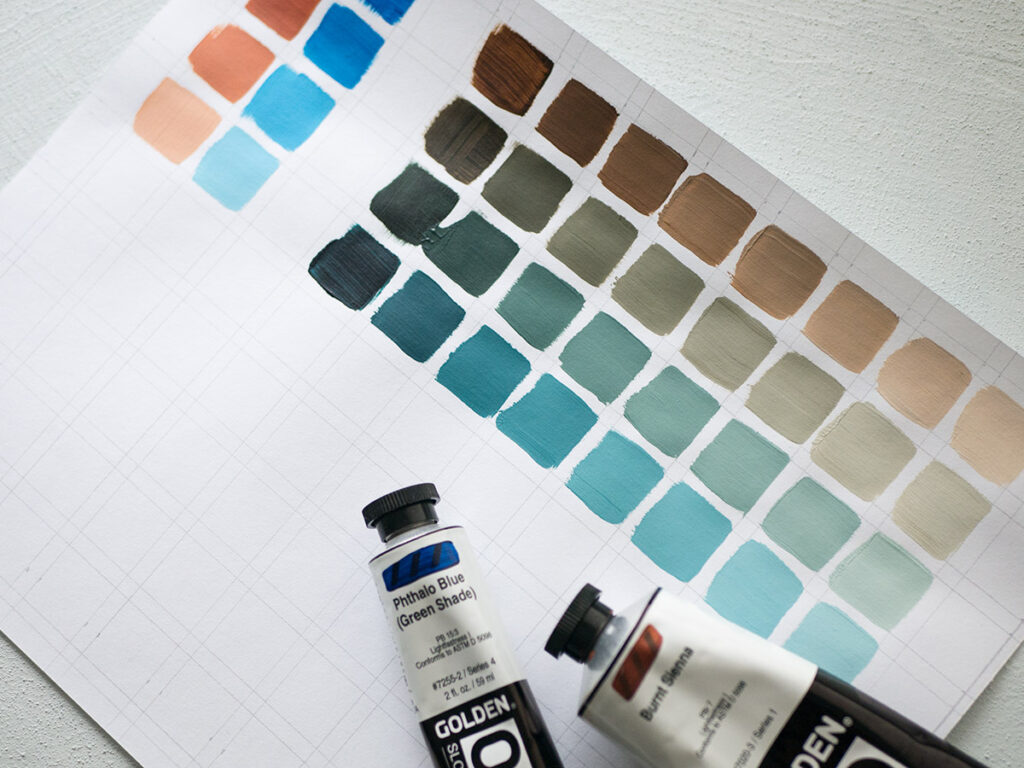 I hope you enjoy this video! I'm currently doing a project with this palette and will post some progress videos soon, to show you how I use it. I'd love to see any work you create with this, so don't forget to tag me if you're on social media. If you'd like to make sure you receive updates on my future videos and blogs, please do subscribe to my newsletter.