I am so excited to announce that I am going to be a part of the Let's Face It – 2024 Team! Let's Face It is a course created and hosted by Kara Bullock. Just like previous years, I'm very happy to join with another lesson.
Let's Face It is for anyone that wants to practice creating portraits and figurative art.  Each week in 2024, you will receive one new lesson from one of our fabulous artists!  These lessons are created to inspire you and expose you to different ways of drawing/painting the face and figure.  We all know that there is not a one size fits all way to learn. Together, we want to share with you our strategies, tips, and techniques that we use in order to create our portrait and figurative artwork hoping you will find something that works for you to help you continue on your journey of creating portraits. Not only will you leave this course feeling more confident in your skills, but also with a whole new community of art friends that will keep supporting you from here on out!  Many have said that the LFI community is the most encouraging and supportive that they have ever been a part of! I hope to see you there!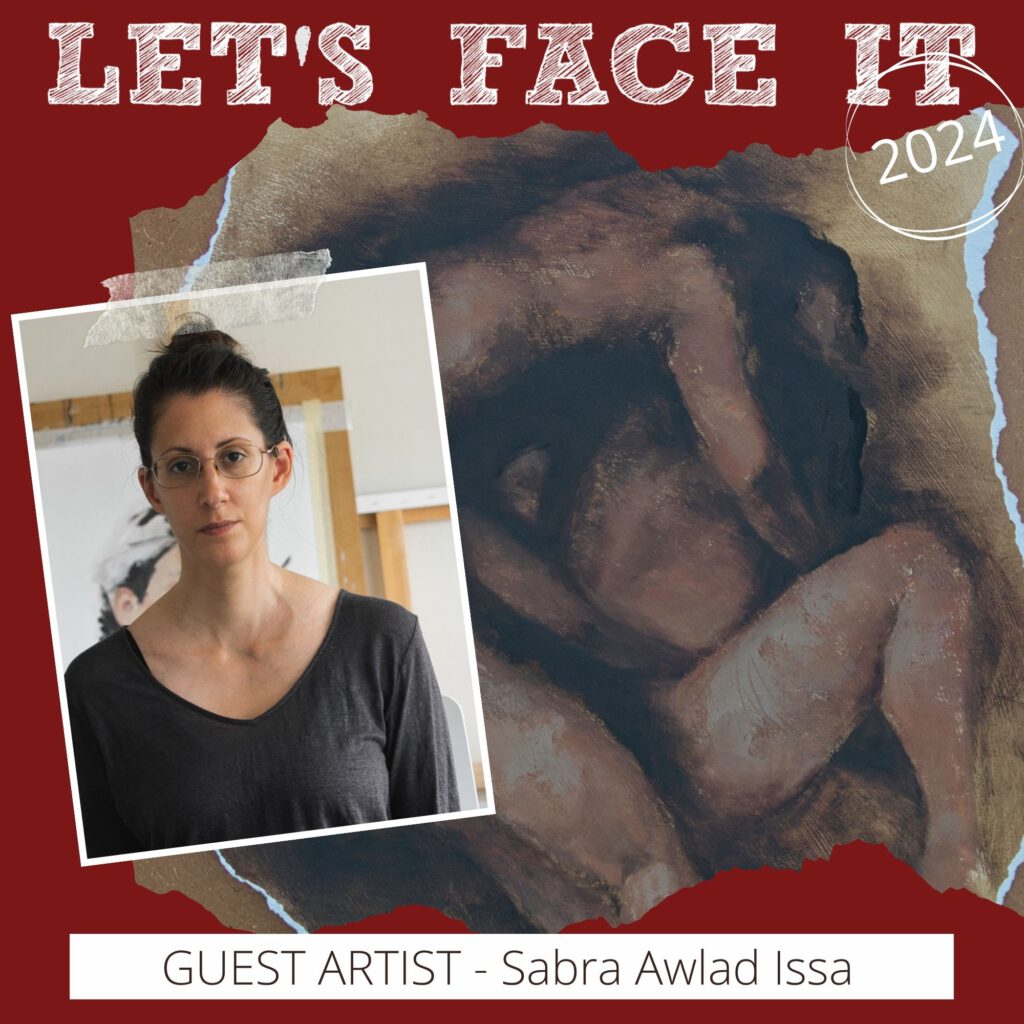 Enjoy the convenience of lifetime access to all course videos, allowing you to revisit lessons and techniques whenever you need. Additionally, all course content is downloadable, enabling you to create your own offline library of resources.  This year, we are also thrilled to introduce an incredible eBook guide to complement the course. Packed with valuable resources, this guide includes goal-setting worksheets, weekly PDFs with comprehensive supply lists, full-color images of reference photos and artwork, schedules, checklists, and much more. Preorder your physical copy to be delivered to your doorstep before the course begins, or download it for free on a weekly basis from the comfort of your home.
From now until October 11th, the artists will be doing a give away!  Be sure to follow all of the artists to increase your chances of winning a spot in the class!   Be sure to follow closely, if you don't win a spot you can secure your spot in this transformative course for the special price of $99, exclusively available to the first 1000 sign-ups. After that, the early bird price of $109 will be available until the end of October. From November onwards, the course will be priced at $129 until early December.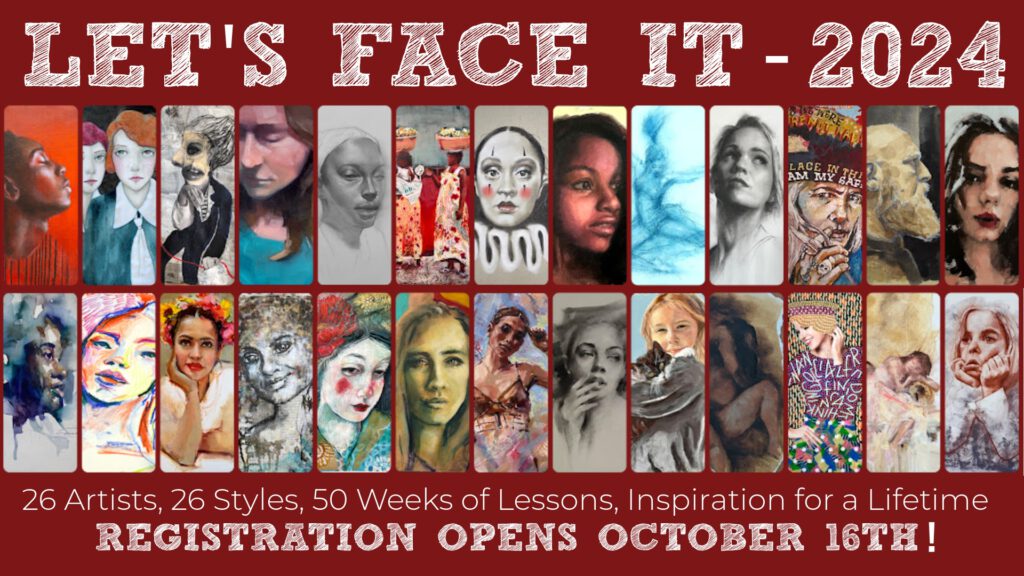 Don't miss out on this incredible opportunity to enhance your artistic skills, connect with a supportive community, and learn from renowned artists. Enroll today and embark on a year-long journey of artistic growth and self-expression.
Here are the artists to follow!
@pennystamper 
@thissnowchicken 
@christaforestfineart 
@christinakentart
@dylan_sara 
@hollybeals 
@flowbyjenny 
@jfordbentley.art
@jerneymarisha
@colesjuliana1
@juanperednik 
@junabiagioni
@karabullockart
@kerstin.sager
@kensingercreative
@lauriejohnsonart
@mariapacewynters
@mariakrullart
@mikaworks
@mistysegurabowers
@mariko_koda
@petaharveyart
@artbysabra
@robertkelleyartist
@rcameronart
@unyimeedet_