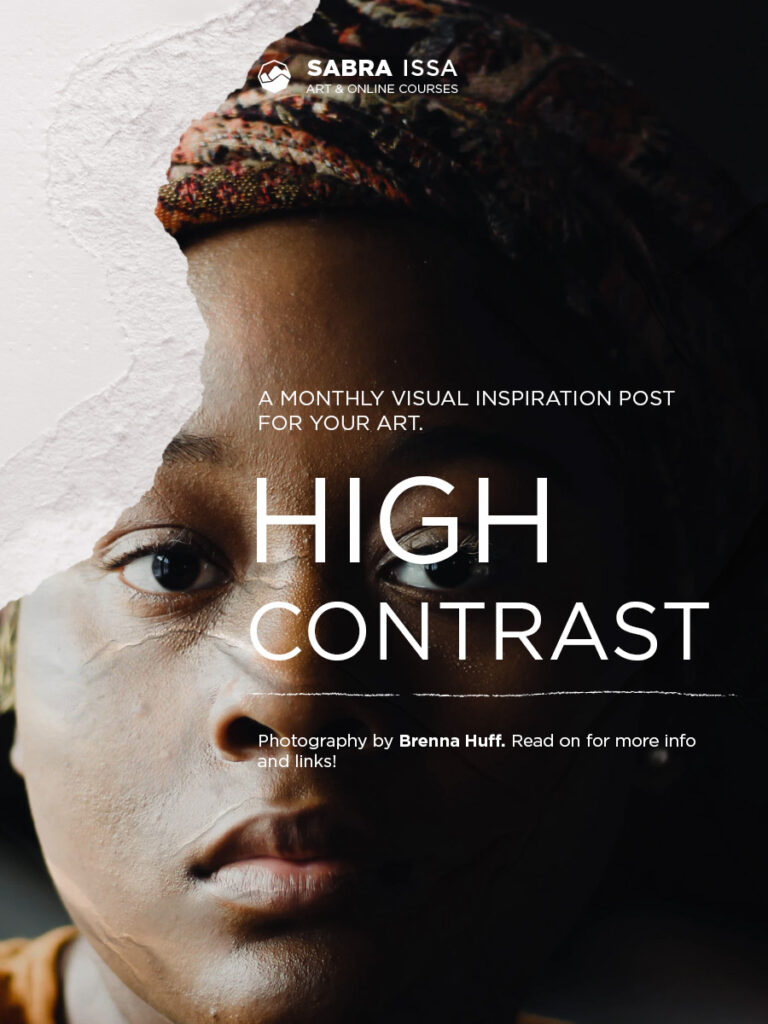 Every first Friday of the month I post a royalty-free photo and a word that I feel suits it. Perhaps it will inspire you to think, draw, paint or even just enjoy it. 
I love contrast more than anything. In my teenage years I built a darkroom so I could develop my own photos and found myself always looking for ways to push contrast to the limit.
It's interesting to see how far you can take that contrast and still maintain a recognizable human face. On the other – less excessive – hand, it's a good exercise to practice balance. Blowing out all highlight and darkening every shadow may look stylized, but a balanced array of values surrounded by darkness gives more life to an image.
When painting high contrast images, be mindful of dimensions. We tend to see shapes differently in light and dark areas. Use a tool to measure to make sure you don't fall for that optical illusion. I hope you have fun with this beautiful image!
Join me and share your work
If you'd like to stay up-to-date about more of these posts and other news, you can join my art community easily by email or social media. In the Facebook group you can also post your work and ask questions!