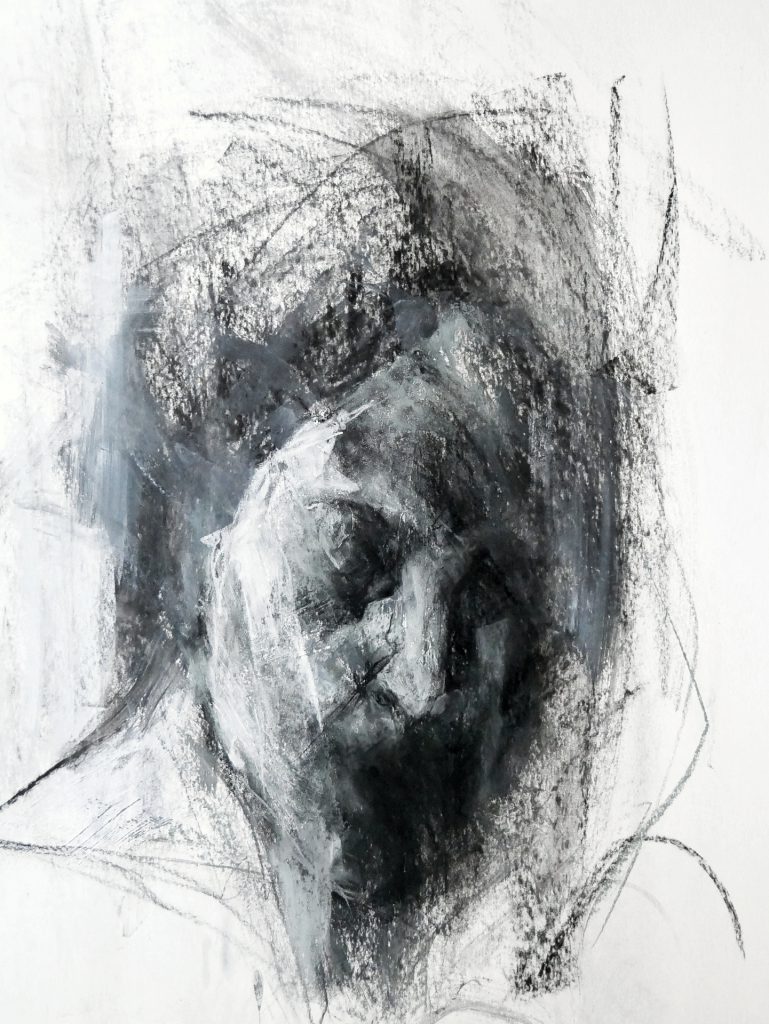 In this lesson we're going to attempt to utilize the visual information stored in our brain, to draw a portrait (partially) from the mind. I use a bathroom mirror to check my angles and then draw what I still remember with free and loose strokes. Every now and then I go back to my mirror to check a certain angle.
If you practice this, you will find that progress is quick and you'll be able to draw for longer periods without having to check in the mirror again. Come join me for this fun exercise!
For this project, you'll need a few basic supplies.
Drawing paper, I'm using a cream colored paper. A journal will do as well.
Vine or willow charcoal
Stick of compressed charcoal
Soft pastels in three different values
White gesso
Piece of cloth / Cotton rag