Finding basic shapes and values in the face
In this workshop you'll receive...
Sabra's class was definitely one of my favorite. Her unique style and approach inspire you to try new directions in a fearless way. Every step of the demo was very clearly explained and helpful in achieving a beautiful result.
I love your style of painting. So much emotion is shown in each one. This was very interesting...and very challenging to think of trying - and using my own colors instead of colored photos. Don't know if I'll post my finished painting but I'm anxious to give it a try! 🙂
Love Sabra's classes. The right amount of information so that you learn and yet have room for your own style. She is so thoughtful and generous!
Sabra has such style, in her art and her demeanor! She offers thoughtful instruction, with details and depth. Highly recommend!
Sabra walks you through every step of the painting from colour mixing to end. Very informative. Recommend her class highly.
Sabra's art is masterful, her teaching style smooth. She goes at an easy pace, explains thoroughly, while expanding your confidence and skills. She creates magic! Thank you, Sabra!
Taking a Sabra course is first of all a touching experience. I have rarely found a teacher of such rare sensitivity ...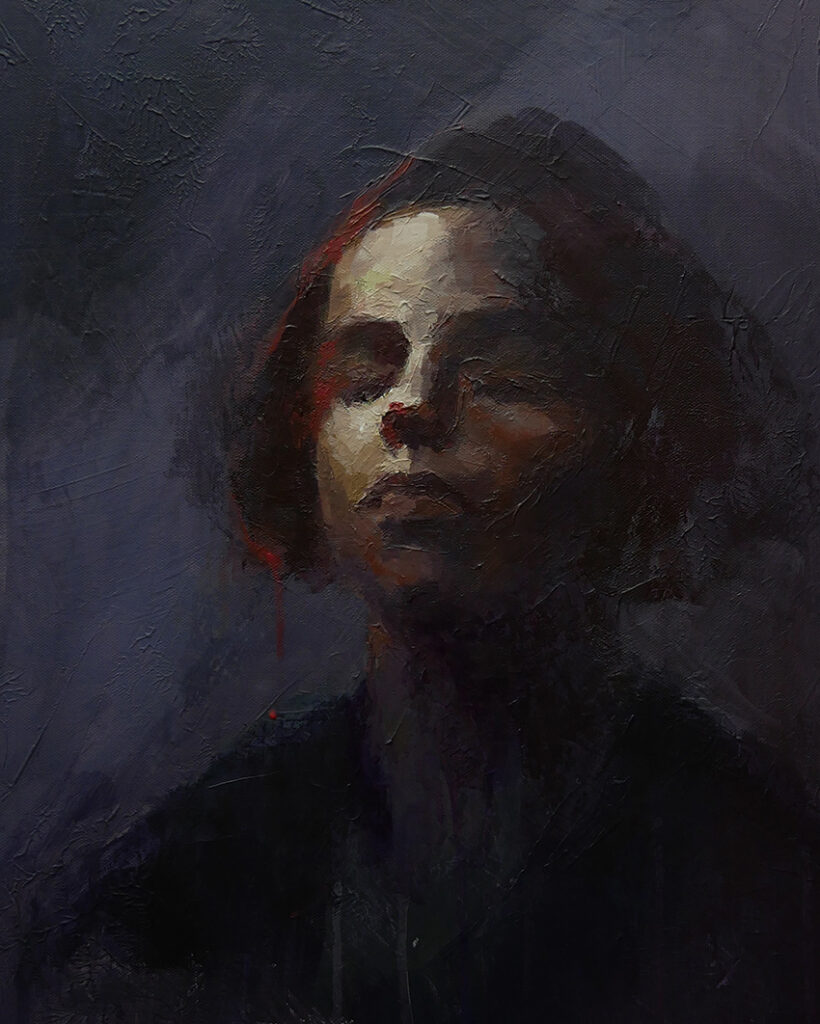 For me, painting free and loose turned out to be a balance between technical skills and learning to be a little easier on myself.
Technique allows me to think about what I want to convey. It gives me the confidence to make mistakes and knowing that I can overcome them.
In this workshop I'd like to share some ways you can achieve a more loose style, while creating a recognizable face at the same time.
In over 1.5 hours of video I will show you how to create a textured surface, mix simple skin tones and build up a face with basic shapes. We will refine the face with some well-placed details and add a few creative touches.
This class was part of Olga Furman's Paint Your Heart And Soul 2019. Many students have said it was an intense class but one that allowed for quick progress in understanding the basic shapes and values of the face.
If you'd like to learn more about what this class is about, read on!
What will I take from this class?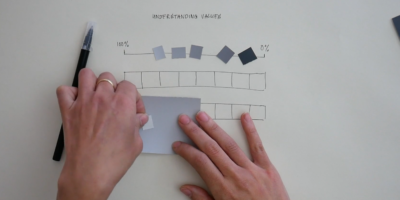 1. Values, mixing and sketching
In this first video we'll discuss topics like values, color mixing and sketching. It's a lot of information at once, but we can come back to it later if we need it!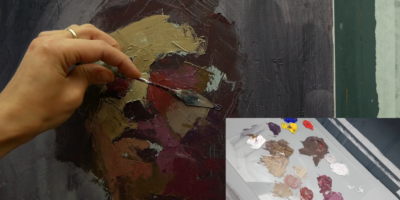 2. Basic shapes
With a palette knife, we'll fill in our basic shapes with different, corresponding values. The palette knife will give us a loose, textured look.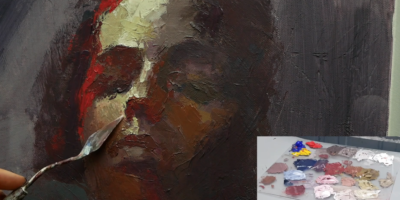 3. Blending and details
Using different mid tones, we'll blend our basic shapes and tie them together. We can focus on a little bit more detail in both features and values.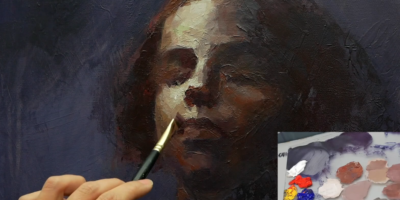 4. Adding visual interest
At the end of this project we'll discuss how to add uniformity to your portrait. We'll also see how to add more depth in order to make your portrait more visually appealing.
finding basic shapes and values in the face
Prices are in Euro's but during checkout you will be able to pay in your own currency. Use the converter below to get an estimation.
Frequently asked questions
I live in the Netherland so all my class prices are shown in Euros (€). When you check out, your payment will automatically be converted to your own currency at the current exchange rate. No extra costs are involved and you don't have to do anything! If you want to check what this course will cost in your own currency, you can get a good estimate with the converter below.