A workshop on the creative process
In this workshop you'll find...
Sabra walks you through every step of the painting from colour mixing to end. Very informative. Recommend her class highly.
There is something special about Sabra. Her artistry is rich and deep and haunting. Her teaching is centered and thorough and her presentation quite calming. There is simply no one quite like her out there. It is a pleasure to study with her.
Sabra's art is masterful, her teaching style smooth. She goes at an easy pace, explains thoroughly, while expanding your confidence and skills. She creates magic! Thank you, Sabra!
Love Sabra's classes. The right amount of information so that you learn and yet have room for your own style. She is so thoughtful and generous!
Sabra has such style, in her art and her demeanor! She offers thoughtful instruction, with details and depth. Highly recommend!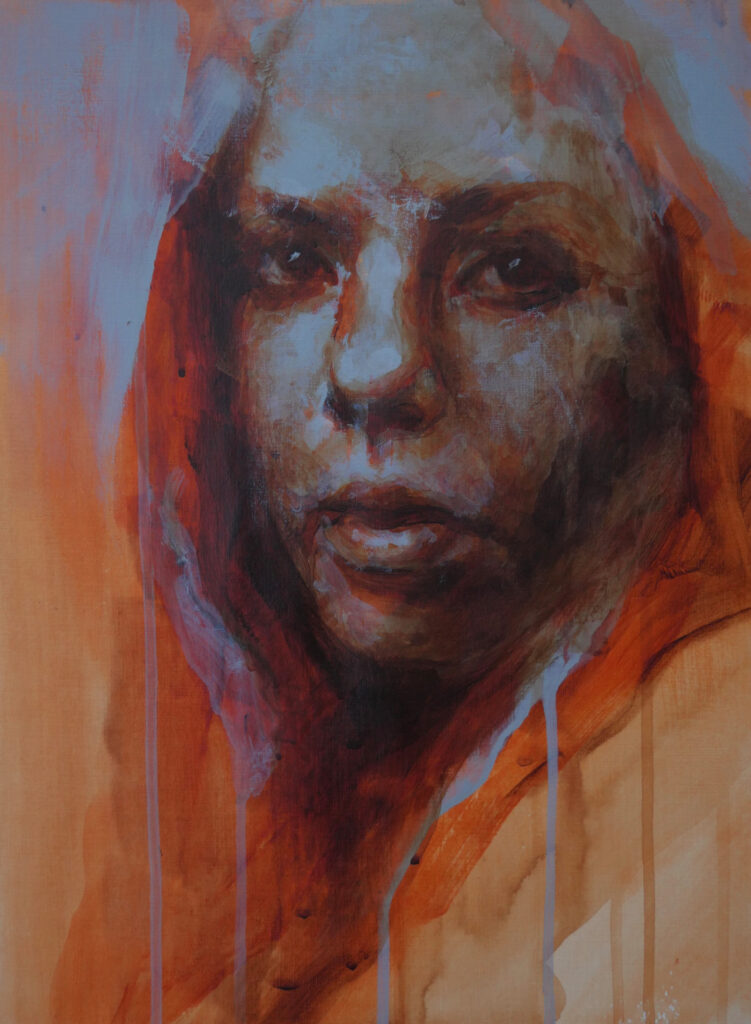 This workshop is much more about the actual process of creating a work of art, than it is about the end result. 
Every now and then I feel a little stuck in my creative flow; I get worried, stressed even, about having to produce a certain style or level of work. I forget that my best work was made with a sense of freedom. That may feel like an 'accident' but it's really not.
Be able to shift your focus back towards the process and away from any pressure regarding the end result, takes practise. I can't say I find it easy or natural, even. But you relate to the situation I described, this might just be the thing you want to practise and add to your creative toolbox
In over 1.5 hours of video I will guide you through the process of layering paint, starting with big, bold strokes and refining your portrait as you go. 
If you'd like to learn more about what this workshop is about, read on!
Much love,
Sabra
What will I take from this class?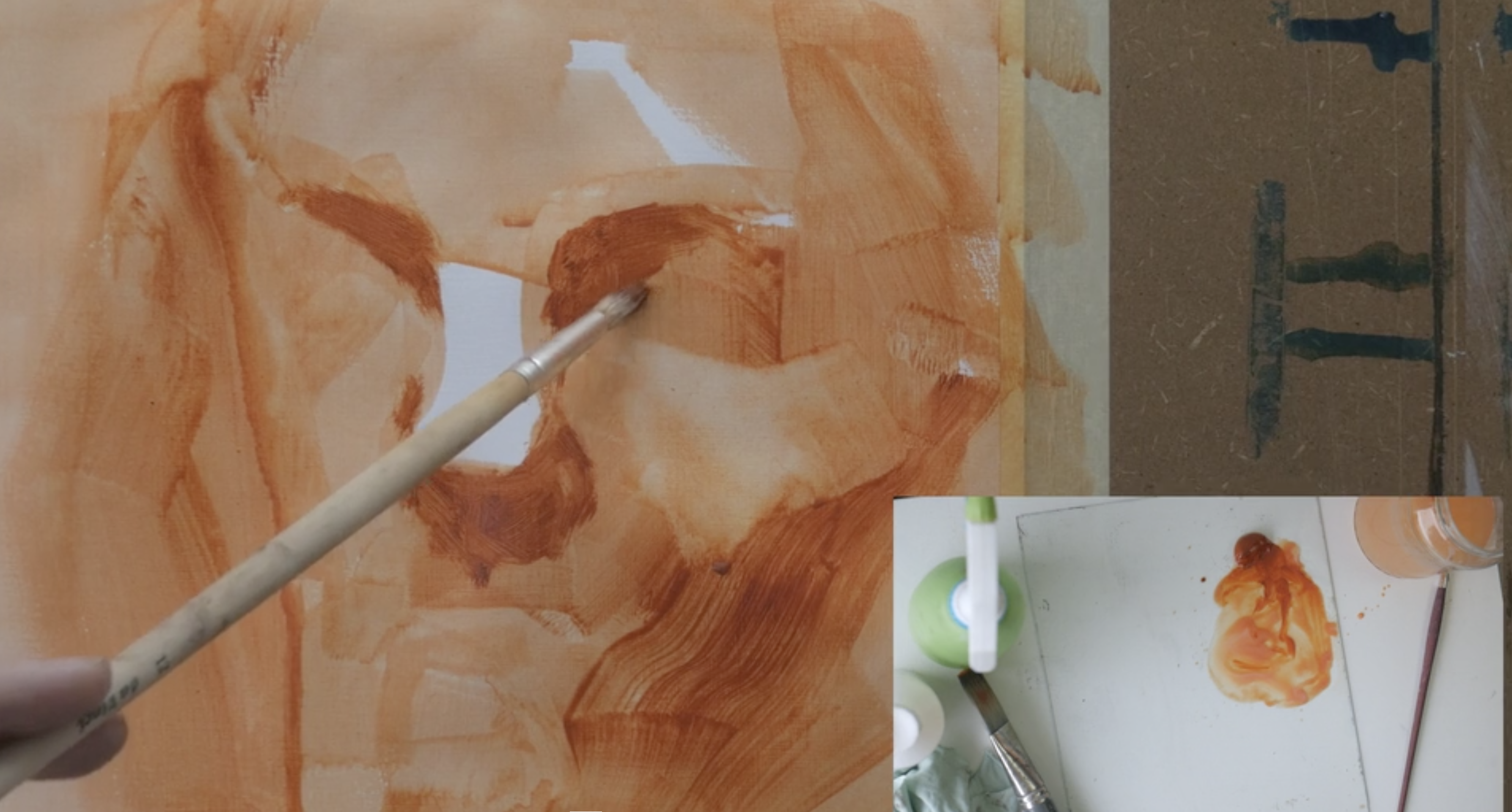 1. Underpainting
We create a dynamic underpainting using Burnt Sienna and acrylic medium.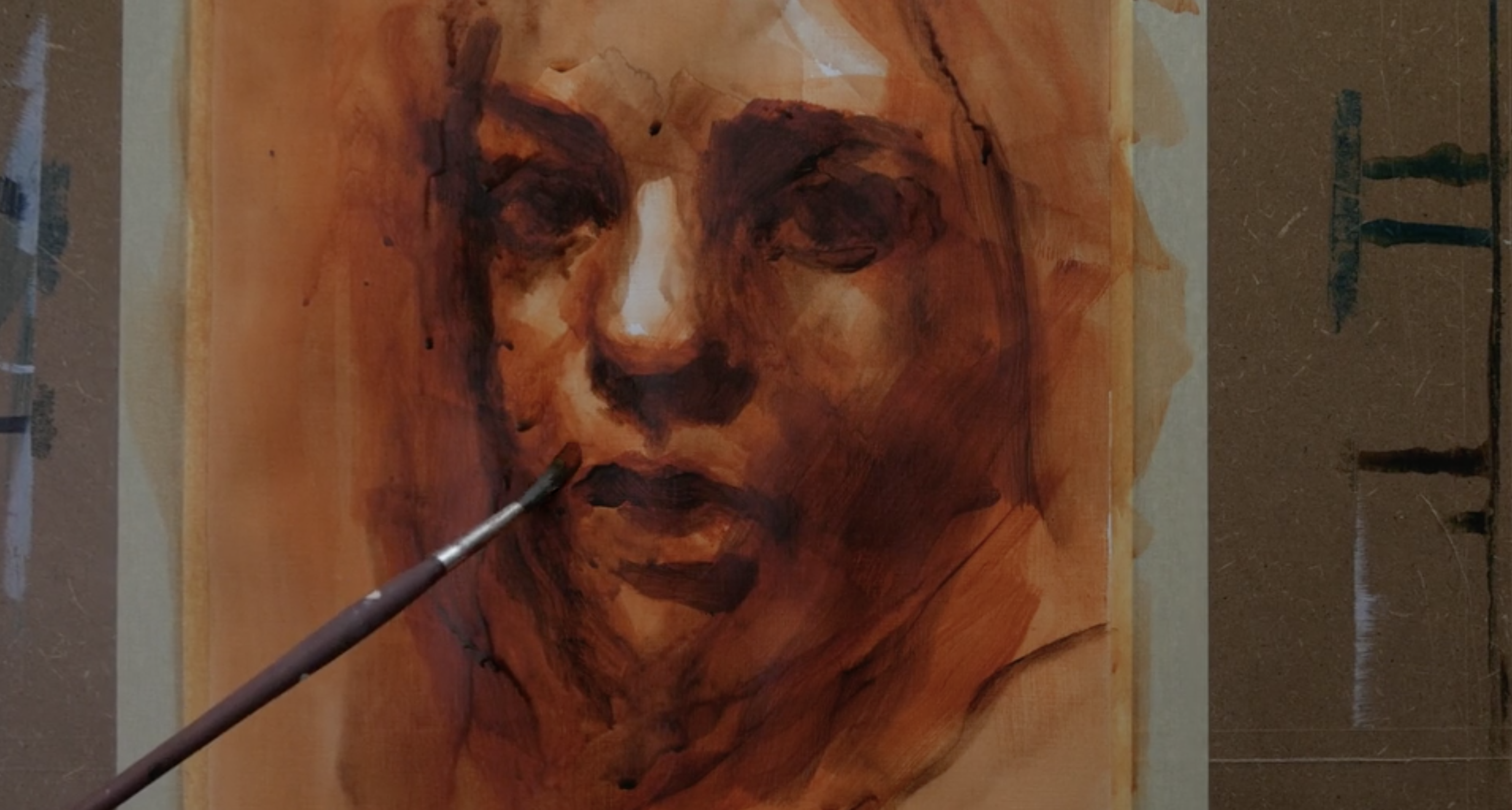 2. Shadows
For more depth, we going to use Burnt Umber to create shadows and details.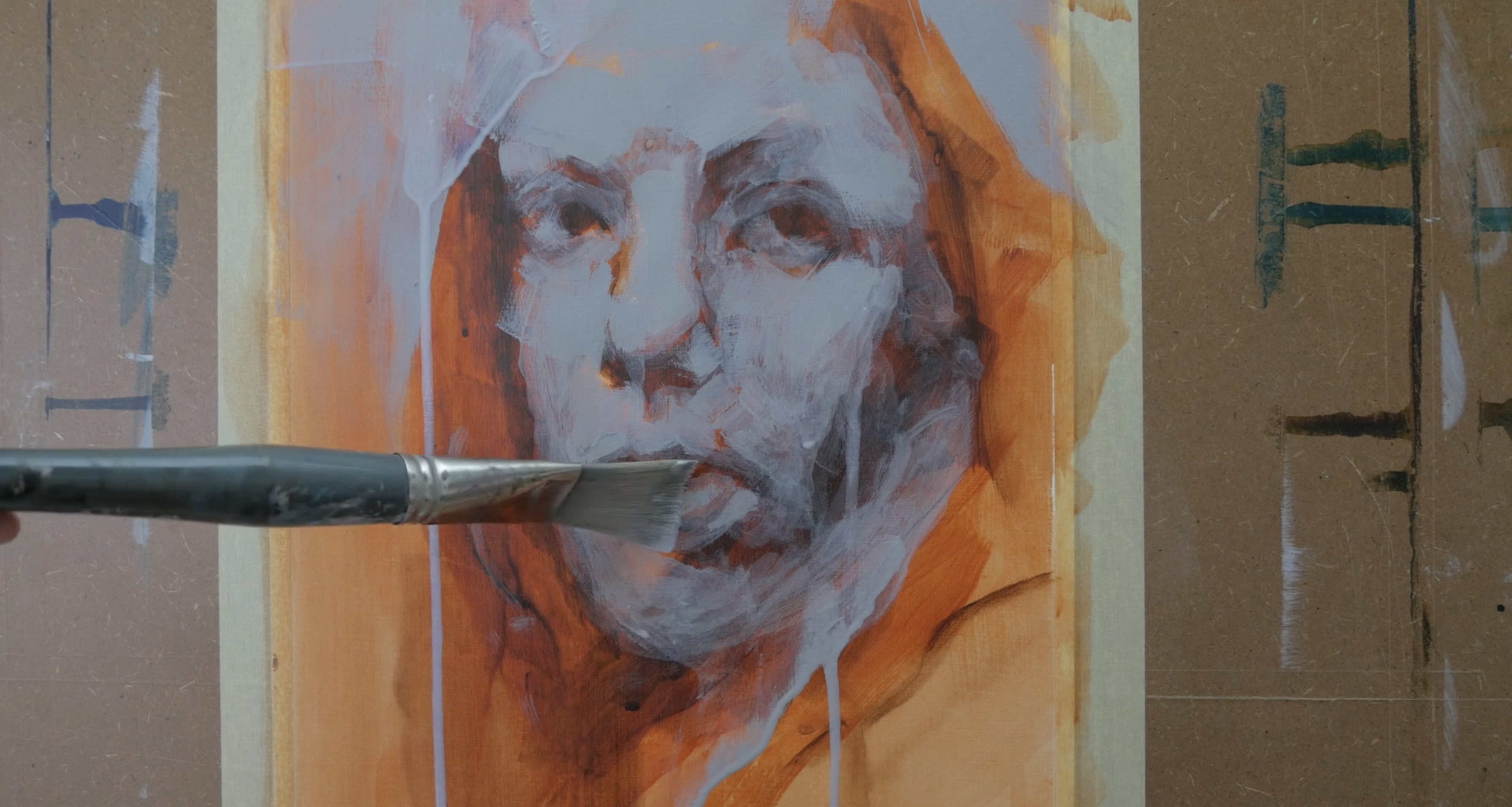 3. Mid tones
We mix a grey mid tone and add structure and expression to the face.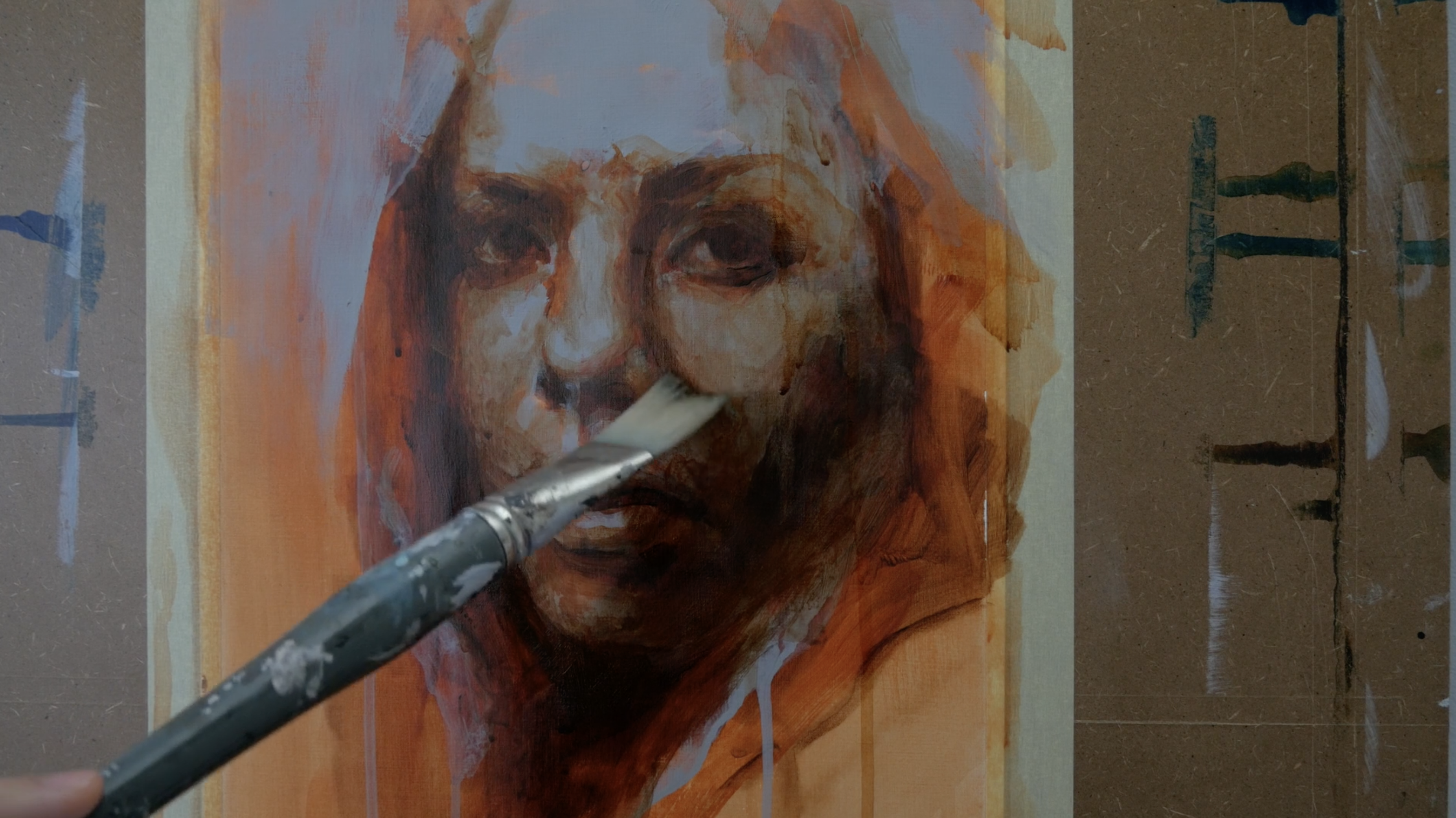 4. Glazing
With our previous paints, we add more detail (and voilá, a bit of drama as well) to our portrait.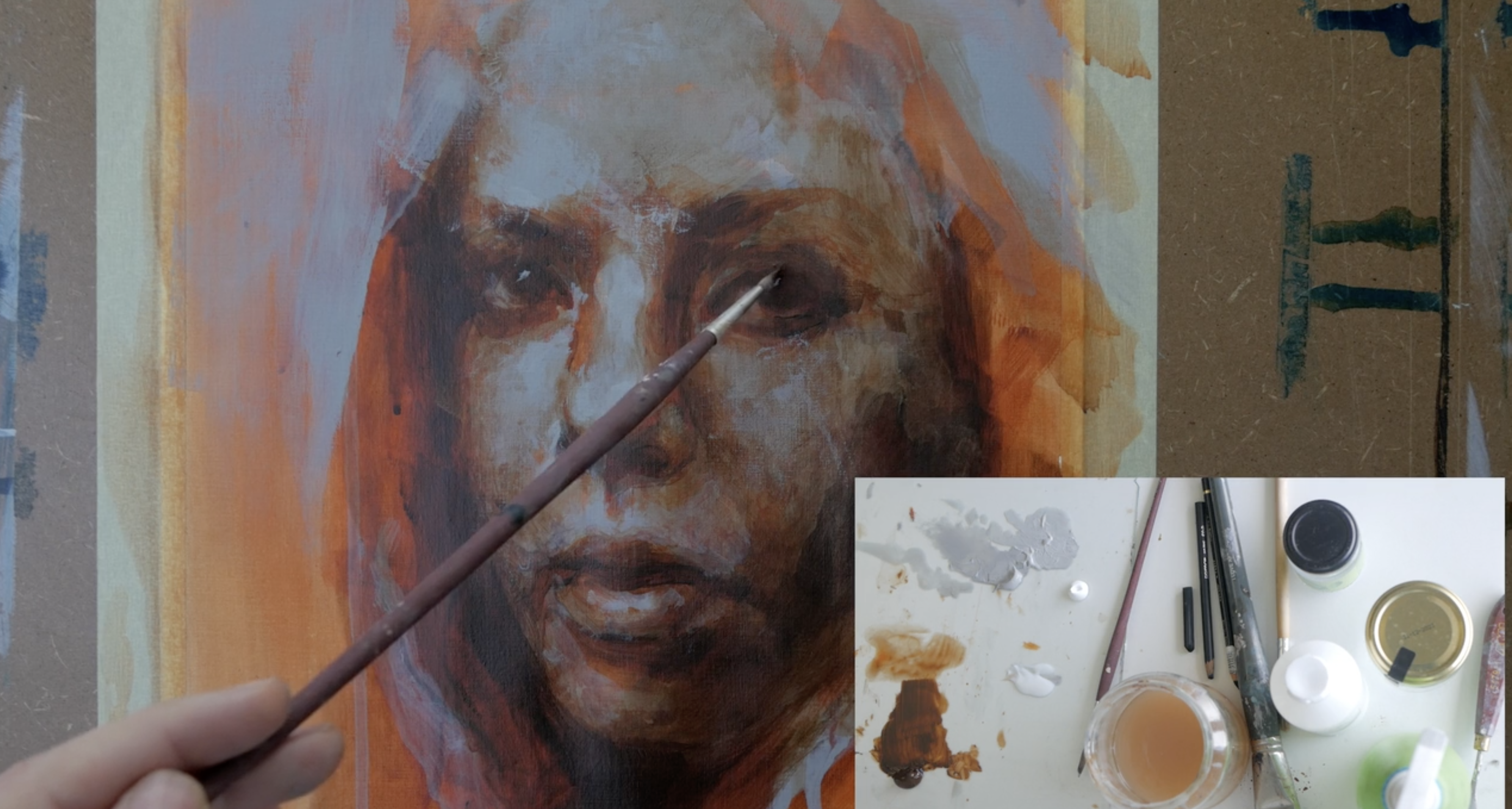 5. Final layers
Pushing the contrast, or adding more texture; it's up to you to decide!
a workshop on the creative process
Prices are in Euro's but during checkout you will be able to pay in your own currency. Use the converter below to get an estimation.
Frequently asked questions
I live in the Netherland so all my class prices are shown in Euros (€). When you check out, your payment will automatically be converted to your own currency at the current exchange rate. No extra costs are involved and you don't have to do anything! If you want to check what this course will cost in your own currency, you can get a good estimate with the converter below.