A monochrome figure painting workshop
In this workshop you'll receive...
Working in black and white is one of my favourite ways to work. It reminds of photos of the past, that needed no colour to tell a story. 
Monochrome painting allows you to focus completely on contrast and shape. Choosing the right values is easier when you work this way. 
In this workshop I'd like to show you some layering techniques with acrylic paint and a medium. If you've never worked with these materials, don't worry, I have videos for you on the materials and the techniques used.
Layering paint is a different way to create values than mixing paint, and you might even find it easier. It has the added benefit of creating a nice painterly feel. Acrylic can sometimes come off a little graphic and plastic-y. Working with transparent layers can remedy that.
This workshop was previously featured on Kara Bullock's Let's Face It 2022 and I've seen a lot of amazing student work from it! I hope you will enjoy this workshop as well.
Much love,
Sabra
What will I take from this class?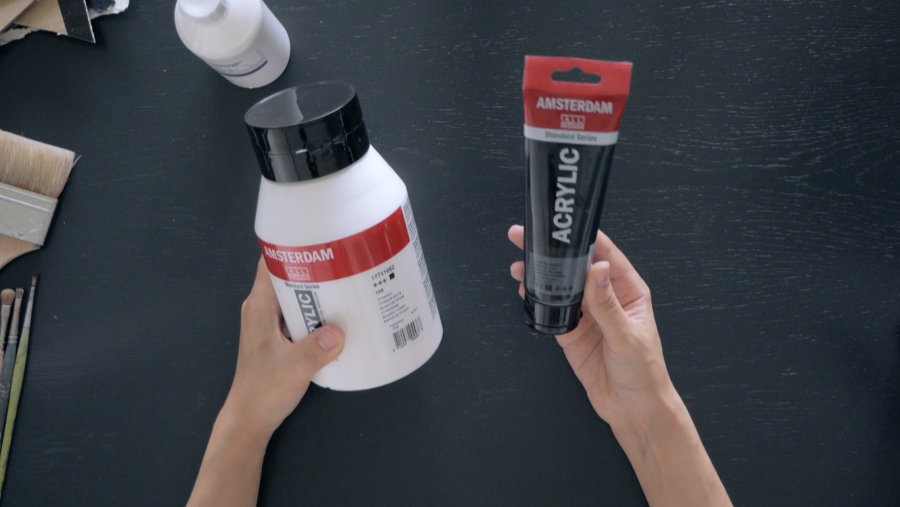 1. Materials
I'll show you the materials I'm using, explain a little bit about them. And I also have alternatives for you to replace my choices with.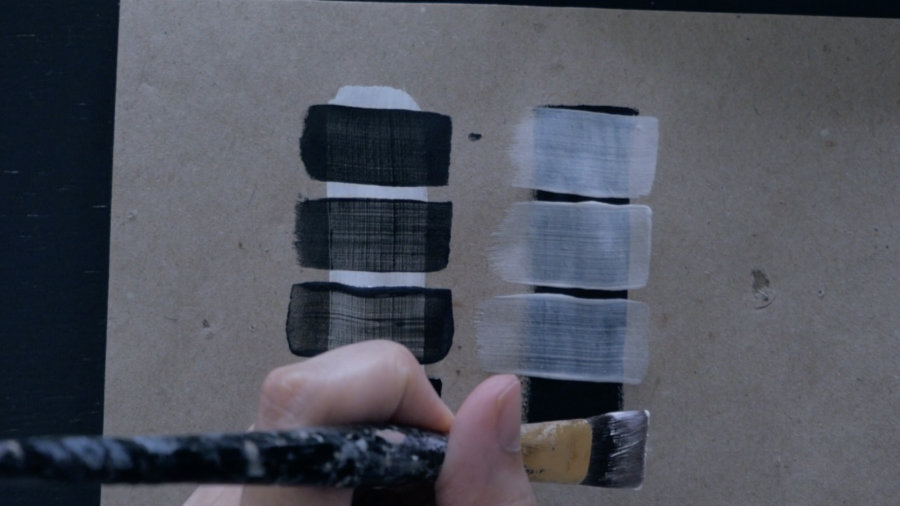 2. Techniques
With some paint swatches I will show you how layering with acrylic paint and medium looks like.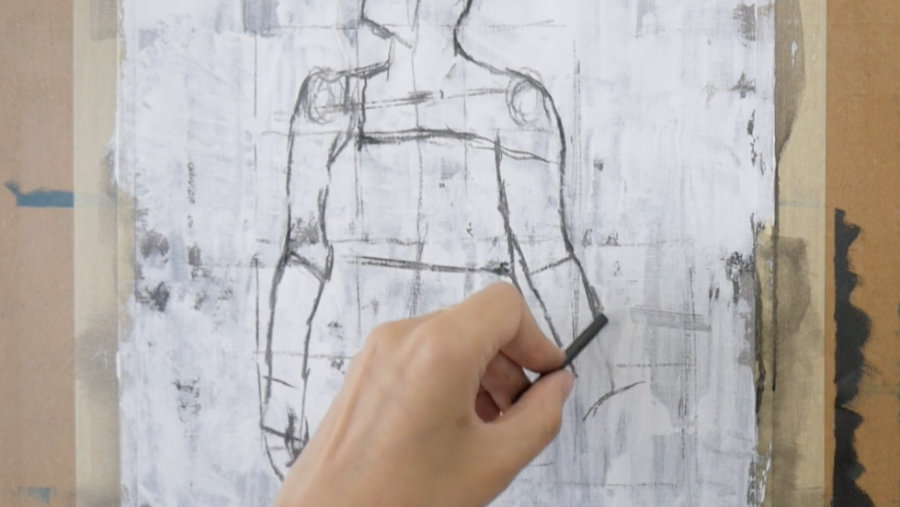 3. Background and sketch
We'll draw in our figure sketch based on a partial grid, using a cardboard square.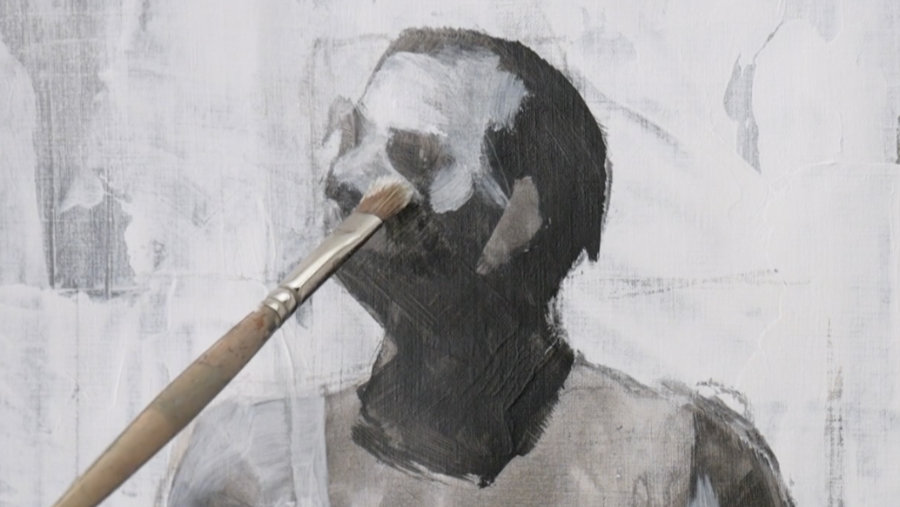 4. First layers
We'll build the basics shapes that will define the figure, using layers of paint. Ever heard of the 'ugly stage' or 'creepy phase'? This is it! 😛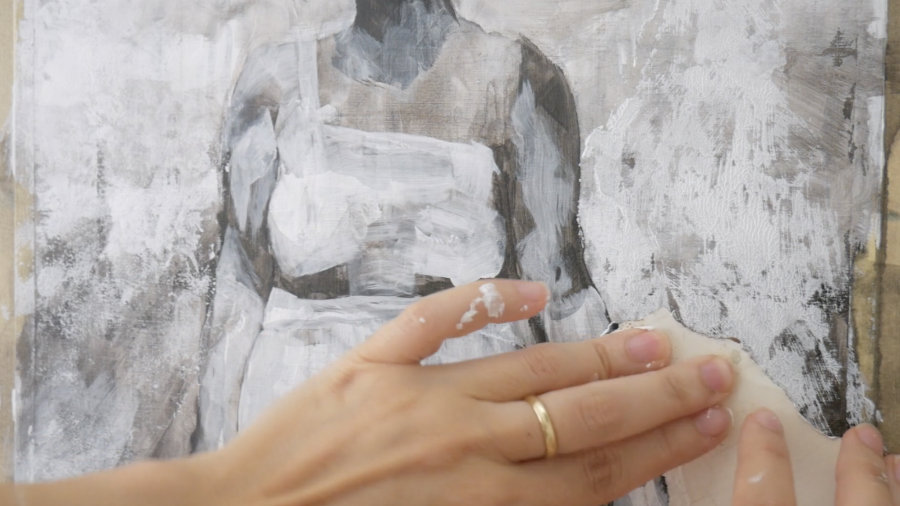 5. Adding contrast and texture
The background needs to keep up, because it affects the overall mood of the image. We'll use paint transfers and other techniques to add depth and texture.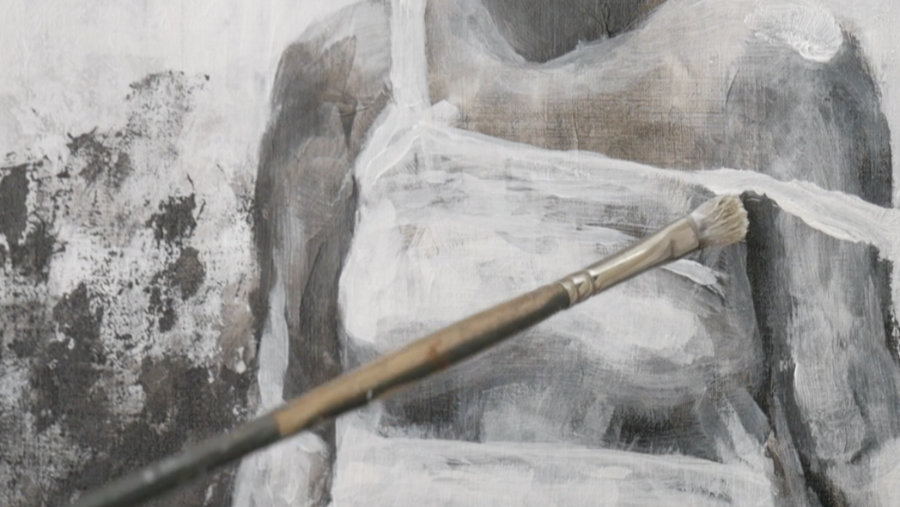 6. Details
Let's work on refining some of those rougher layers we did earlier on, and some details in place where we feels it would work.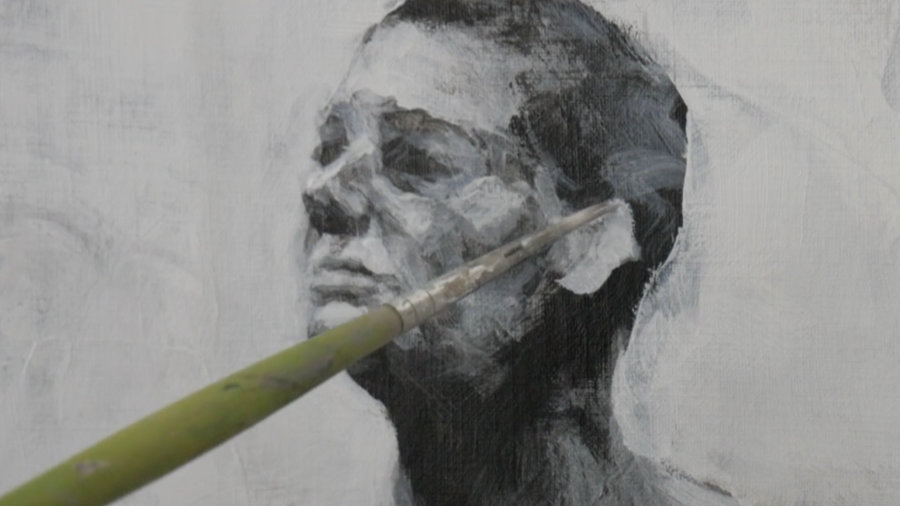 7. Final touches
At the end of this project, there are some things I'd like to change or add. I'll show you how to make corrections at a later stage; being able to do that always comes in handy. Then we finish this project and say goodbye. 
Supplies
This is a very low-key workshop in terms of supplies. You an easily replace the black paint with any other darker colour. Download the supply list to see what I use, and what I recommend as replacements!
Levels and student support
This is a beginner-intermediate workshop because figure painting requires a bit more work. But if you are a motivated beginner, by all means don't let that scare you off! I support students of all levels in my private Facebook groups. You can post your work and questions in the dedicated Workshop group, or you can join my art community with more art enthusiasts!
A monochrome figure painting workshop
Prices are in Euro's but during checkout you will be able to pay in your own currency. Use the converter below to get an estimation.
Frequently asked questions
I live in the Netherland so all my class prices are shown in Euros (€). When you check out, your payment will automatically be converted to your own currency at the current exchange rate. Conversion is done at the current rate of your bank (or Paypal). You can calculate an estimate with the calculator below.