EXPLORING A REFERENCE PHOTO WITH DIFFERENT MATERIALS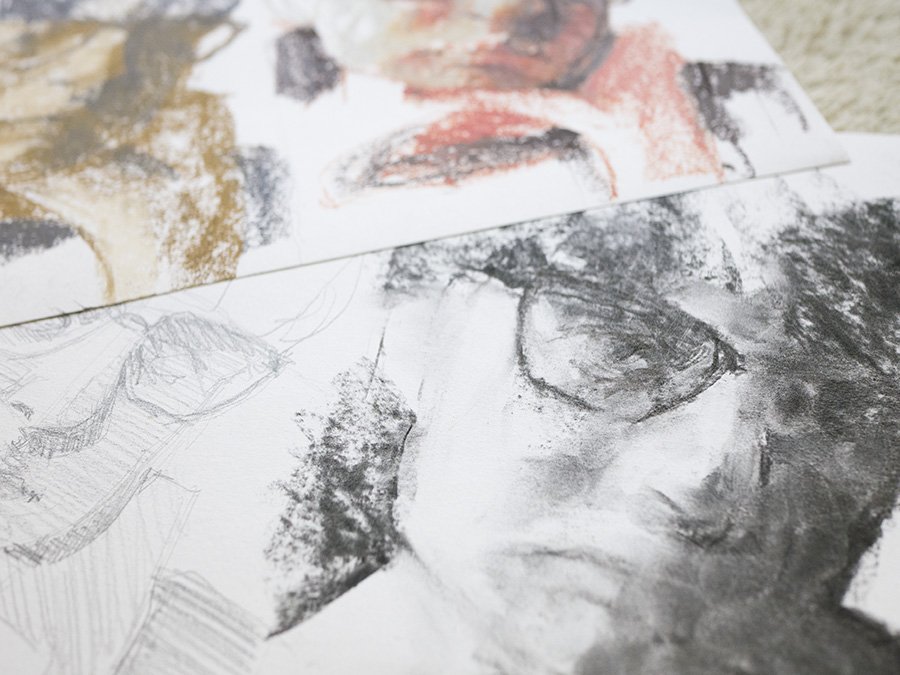 In this lesson we explore a reference photo, using 4 different materials. This is a wonderful to practice your materials and see what might work best for your final artwork. 
Graphite
When starting with graphite, focus on line and some light shadows. Avoid details and look for proper alignments of the features. Scribbling can make your sketch look more dynamic. Hold your pencil at the end for better arm movement.
Charcoal
Charcoal allows you to make bigger shapes. Don't be afraid to make them too big. You can take out charcoal where you need it with your finger, a tissue or an eraser.
Soft pastels
Focus on value, not on colors. Start with the midtone, then move to shadows and finally the lighter parts. Blend by layering the pastel on top of each other. Avoid using the fingers too much.
Oil pastels
Oil pastels give a lot more depth of color. Experiment with contrast. Blend with finger, a blending stump or by layering but avoid over blending. You can also creating marks by scratching in the oil pastel layer.
join me in my art community!
If you'd like to share to your work, ask questions or get some support you can join me in my Facebook art community!